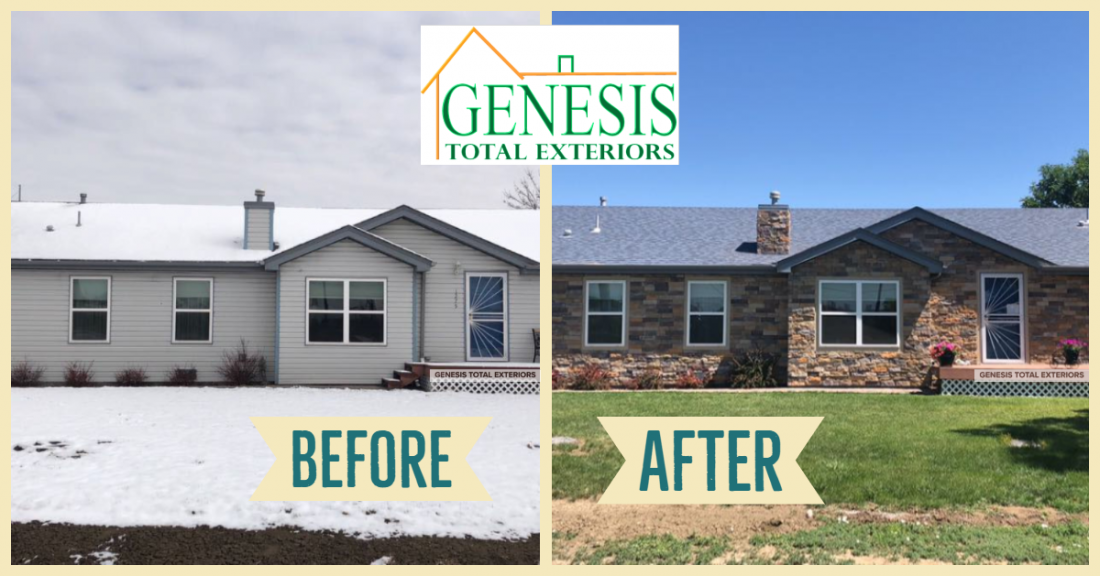 Signs You Need New Siding
Is it time to give your house a facelift? There are a number of ways to do this from a fresh coat of paint, new shutters, or our favorite… new siding! Achieving a whole new look is easy with the plethora of siding options available to Homeowners. Whether you choose; budget-friendly vinyl, durable composite lapboard such as James Hardie, unique natural stone and stucco finishes, or the breathtaking look of natural wood such as cedar or pine, the whole neighborhood is going to notice when you choose to reside your home. Not only does new siding look amazing, but it also acts as the epidermis of your home, and when it is in bad shape, it's difficult to keep outdoor elements out. Even a new coat of paint or stain won't serve as a long term solution for a house in need of new siding. So how do you know when it is time for new siding? These are a few of Mark's tips to look out for:
Weather Damage
Has your house recently been victim to one or more major inclement weather events? If so, now is a good time to do a quick survey of any damage that may have occurred. Hail storms are a common culprit of damaged siding, often leaving behind dents, cracks, chipped paint and sometimes holes. Even severe thunderstorms and strong winds can leave behind visible damage, particularly if there is a lot of debris scattered after a storm.

Sun will also do significant damage to the look of your siding, making it brittle and susceptible to cracking and further damage. The most common type of sun damage is color bleaching, which affects different parts of your home to different degrees depending on differences and shapes of shade cast on your siding. This can result in a home with a spectrum of color rather than a uniform finish, as well as leave weakened and vulnerable spots on the sunnier sides of your home.

Temperature and humidity also affect your siding causing it to expand and contract at different times of the day and in different seasons. If moisture works its way under your siding it can leave blisters on the surface that will be unsightly and grow over time leading to further damage.
Visible Debris
It may seem obvious, but it is important to occasionally walk around your home no matter what the recent weather has been. Changing temperatures, unseen leaks, debris in gutters, and many other things could result in cracks, loose siding, and gaps between slats. Not only do these defects make your home look shabbier, but it also leaves your investment vulnerable to costly damages. Your siding is not just there for looks; it is there to keep the outside world on the outside, including rain, heat and cold, and pests (i.e. rodents, bugs, and birds). A breach in your siding can let water in which will damage interior finishes, cause structural and foundation issues, and may ruin irreplaceable belongings. Heat can move more easily through a breach, making it more difficult and more expensive to establish the desired temperature in your home. Pests are certainly more likely to exploit a gap in your exterior, or make loose siding worse, which could lead to a host of more serious problems.
Design Changes
Installing new siding can feel like quite an undertaking, but it is also very important for the curb appeal and integrity of your home. Have any questions or want a free estimate? Call Genesis Total Exteriors! Be sure to mention you read our blog and get a free virtual design consultation! Also, we are offering 12-month no-interest financing on all stone and stucco siding projects through the end of the year.