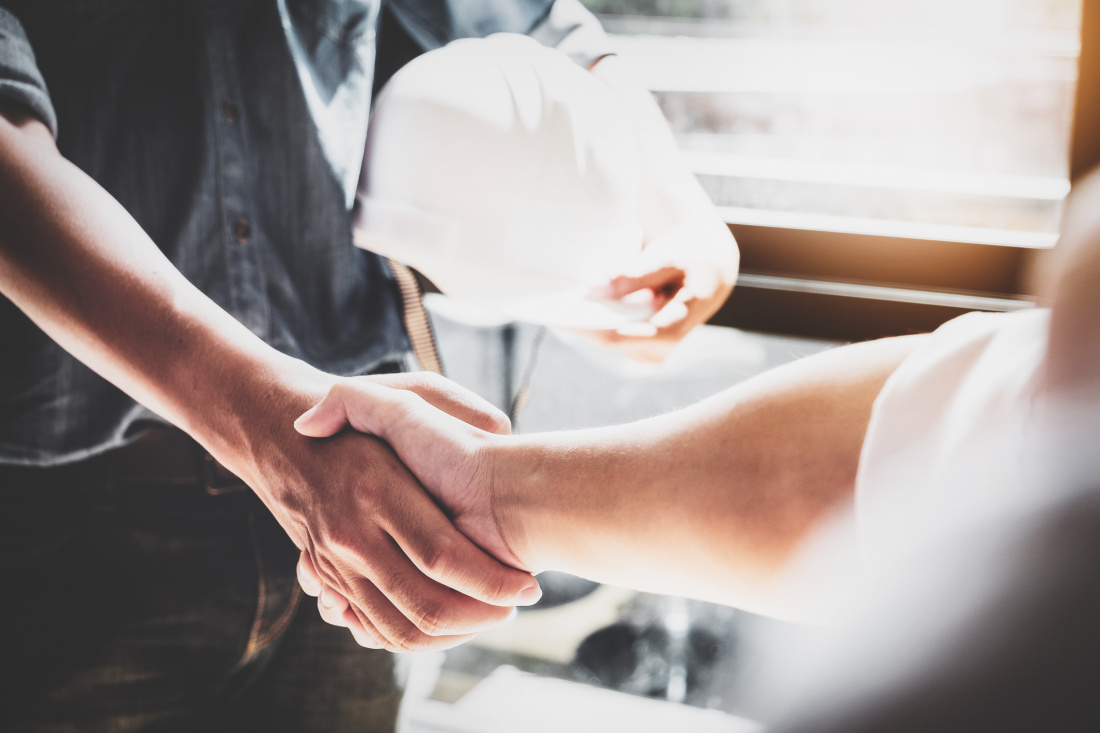 How to Pick the Right Contractor for Your Project
By: Mark Schymanski, President & Owner, Genesis Construction Inc. dba Genesis Total Exteriors
Identify the project you want to complete. 
Contractors will most often specialize in a particular area. Make sure you find a contractor that has the right experience and resources to complete your renovation. A Contractor that remodels your kitchen and bath may not be able to deliver the same craftsmanship to your windows, painting, roofing, and other exterior work. 
Do they have a license? 
This is one of the most important credentials you will want to check as a homeowner. What assurance do you have that they are qualified to take on your project without a license? You can check with your local city, county or state to ensure the contractor you are choosing is in good standing. 
Do they carry liability and workman's compensation insurance? 
If your contractor can't afford to carry proper insurance, you can almost guarantee they won't be able to afford it if something goes wrong during your project. And your Homeowners policy will most likely have an exclusion that can leave you in a tight spot during your remodel. A contractor should carry up to $1,000,00 per occurrence in liability coverage to cover any unforeseen accidents, miss sights, or damage that occurs on their part during your renovation. Workman's Comp is also incredibly important, because if a worker is injured on your property and they do not have insurance, they may be able to come after you as the homeowner to cover their medical bills. 
Also, do not confine your self to a particular site.The most useful essay writer website will differ in one web site to another and also certainly will provide different benefits. You can even start looking for sites offering absolutely free essay tools help for those students who can't afford to cover it.While searching for an essay writer internet site, read through the terms and conditions of the website. The stipulations should make it clear what it takes to file your essay.Find out what the submission process resembles before joining a website since this is important as a way to make certain you don't miss deadlines. Additionally you ought to think about the number of pages the website offers and when it's a great site, does it supply you with genuine and professional assistance?If you believe writing a composition is something you would not need time to get, this might not be considered a good internet site for youpersonally. If you really feel as though you do not have enough time to write essays and will love to earn significantly more, go for an essay writer website that offers a guarantee in your own essays.
Can you find them online, and what do other's have to say about them? 
In today's world, even small contractors should have some type of presence on the web, whether it is their website or social media. Check out their reviews and make sure they are legitimate! While reviews can be an incredibly useful tool, make sure to take them with a grain of salt and investigate who is leaving the review. 
Check their references! 
Ask for at least 3 past customers and ask to see pictures of the before and after. Make sure at least one customer they provide as a reference is recent and had their project completed in the last 30-60 days. It is critical to ensure the contractor you hire delivers consistent work and satisfaction to their customers. 
Did they provide you with a detailed bid covering all aspects of the job to be completed, and does it spell out your payment terms? 
Make sure the estimate includes all the material and labor costs for the entire project to be completed within the discussed timeframe to avoid getting upside-down in your renovation. Ensuring your contractor agrees to pay-as-you-go is the easiest way to protect your investment. NEVER give the last payment until the job is 100% completed. It is considered good practice to pay the contractor most of the final invoice but withhold a set amount for when the project is completed, such as if you are waiting on some items on back-order. 
Does the contractor your hiring do the work themselves or hire out sub-contractors? 
Ask your contractor who will actually be performing the work at your home. If they do use subcontractors, ask questions to ensure they only hire crews qualified to do the work that will be required of them. Ask that they do background checks on their employees and subs. 
And above all else, if the offer sounds too good to be true, then, unfortunately, it probably is! A good contractor will get straight to be point and will be realistic with you about your project. If you receive multiple bids and one comes in considerably less than the others, you may want to avoid that contractor. In general, every contractor will pay the same amount for materials and labor, there are not really any "trade secrets" to getting a deal or better price. If the bid is way under the others, the contractor is most likely sacrificing quality products or craftsmanship.