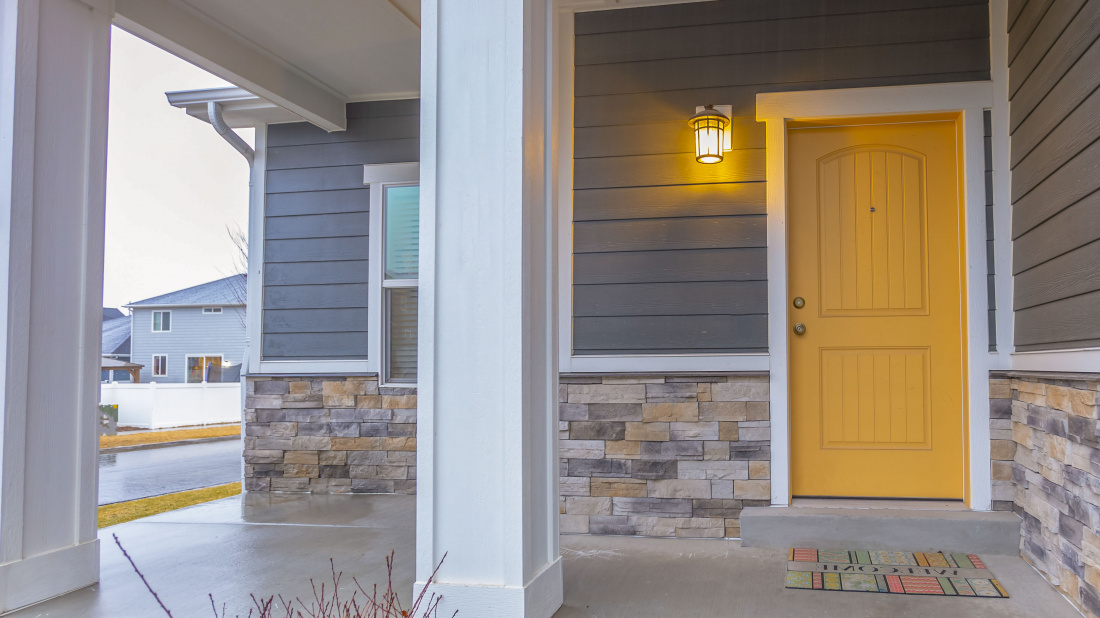 How to Choose a New Exterior for Your Home 
Whether you're planning to redo your home's exterior for functional reasons, or are simply ready to give your home a brand new look, deciding on an exterior to best meet your needs is an exciting part of the process. Choosing materials that will best represent the style of your home while providing optimal protection against the elements requires a little bit of research. The experts at Genesis Total Exteriors have compiled a few tips and points for you to consider when choosing a new exterior for your home. 
Plan Your Color Palette 
The colors you choose for your exterior should captivate the essence of the region, as well as your home's unique style. Your color palette can be divided into 3 parts: a field color (for major portions of the exterior, acting as the base color), an accent color (for components like shutters and doors) and trim color. It's your home, so feel free to break away from conventional color schemes and get creative!
Materials 
The materials you use for your new exterior will depend on the climate in your location, your budgetary considerations, and your desired lifespan and maintenance needs. Here's a brief overview of the most common materials used for home exteriors: 
Vinyl

siding is a good option for homeowners on a budget looking for a no-fuss, low-maintenance siding for their home. In spite of being inexpensive, the polymerized material holds up well against damage from the elements.

Fiber cement

siding is ideal for humid climates, as it is resistant to retaining moisture from the air. Unlike vinyl, fiber cement does not become brittle and prone to damage in cold weather. The application of this medium is more labor-intensive, but the total material cost is only slightly higher than vinyl. 

Wood

siding provides a classic appearance and is available in a variety of earthy tones. While few can argue against its aesthetics, there are some downsides to wooden siding--namely, it is prone to warping with temperature fluctuations, retaining moisture and housing termites. For homeowners who are ready for a bit more maintenance. 

Stucco

exteriors are classically reminiscent of Spanish style homes, as well as homes seen in the American Southwest. A highly durable mixture of cement, sand, and lime, stucco is resistant to the elements and altogether low-maintenance. The main drawback for many homeowners is the cost of application for stucco. 
Genesis Total Exteriors prides ourselves on our ability to help you create and install your desired siding and create the perfect representation of your home's style. For more information about the services we provide, visit our website. To learn more tips and tricks about home exterior materials and style ideas, check out our regularly updated blog.