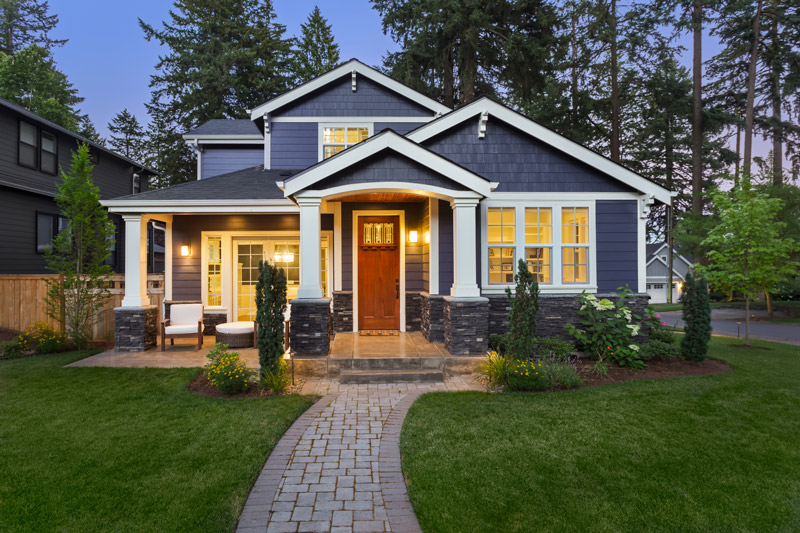 Exterior Home Renovation Ideas to Help Your Home Sell
If you're preparing to sell your home, you may be wondering about how you can quickly push the value up and spruce up the property for prospective buyers. Genesis Total Exteriors has served thousands of homes with renovations and additions to not only add to the property value but also enhance curb appeal. Your home's exterior will be the first thing that your prospective buyers see, so you should be ready to make a strong first impression. Our home exterior specialists here at Genesis are here to help sculpt your property into a buyer's dream. Check out these recommendations for exterior renovations: 
Power Washing
After years and years of weather, seasonal changes, errant leaf-blowing, and neglected walkways, the exterior materials of your home can become discolored or stained in uneven splotches that are stubborn to remove. Power washing is the best way to spruce up concrete walkways and all exterior features, including various types of siding. A full exterior power-wash is simple and should require a maximum of 5 hours to complete. The results will certainly be worthwhile. 
Doors
When you live in the same house for years, you begin to lose sight of the small imperfections. You may not notice the scratches on the side of your front door or its loose bottom hinge. Maybe you let the garage door only open three-quarters of the way and never bothered to get it fixed. The return on investment for the installation of new entryways into a home is shown to be 93% to 95%. Installing a new garage door or picking out a stylish, window-paned front door and entryway is a great way to impress potential buyers and not spend a ton of money in the process. 
Landscaping 
Landscaping is another remodeling project that's worthwhile and certainly pays for itself. In fact, it's been proven that landscaping boasts an ROI of over 100% for homeowners who invested in full-scale landscaping revamp before selling. Shrub and hedge maintenance, debris removal, lawn and limb cutting, and floral design and upkeep are only a few of the services offered by landscaping teams which can greatly improve the curb appeal of your home. You don't have to pull out all the stops and spend money on exotic hedge designs or extensive ivy trellises. The idea is to achieve the appearance of an effortlessly clean lawn and streamlined entryway.  
Final Touches 
Additional ideas to enhance the value of your home right before selling include the quick and simple tasks of repainting and debris removal (particularly from the gutters). Repainting can hide flaws and refresh the appearance of the property while cleaning the gutters is a sign of good roof maintenance. (Clogged gutters pose more problems which aren't simply cosmetic!) Be sure to give yourself a few days to a week in advance of selling to apply these final touches. xFor more information about what Genesis Total Exterior can do for your home, visit our website or check out our blog for regularly updated content.