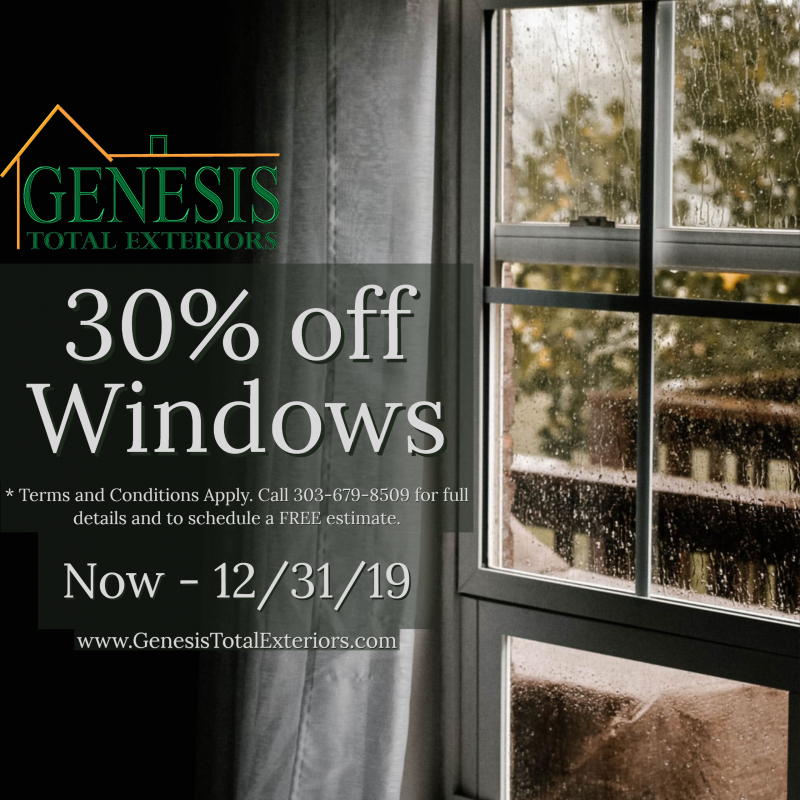 Choosing the Right Kind of Window for Your Home 
When you shop for new windows and are preparing to install them in your home, you may begin to feel overwhelmed by the various types, styles, and compositions of windows available. If you focus too much on design or style, then you may miss out on some of the functional benefits of another type of window. Focus too much on strength and durability, and you could end up with a window that completely clashes with the rest of the home's exterior design. Genesis Total Exteriors specializes in a wide range of home exterior services, including windows and door installation. In honor of our 30% off all Windows promotion, we've drafted this post to showcase the details of every window type we carry so you can make the choice that's right for you. 
Casement Windows
Casement windows appear to be pretty basic — your run-of-the-mill rectangular window with a latch (often on the outside) and minimal beams. These windows are attached to their frame by one or more side hinges and are not flexible. By design, they're reasonably durable, but the true advantage of these windows is their ability to insulate the home properly and reduce the loss of hot or cold air from the inside. 
Awning Windows 
Awning windows are hinged to the window frame at the top while opening downward as a slope. These characteristic windows are often placed at a higher level and accompanied side by side by other window types, such as casement. One plus of the awning window design is that the downward slope of the open window can allow rain to run-off, as opposed to dripping inside. One drawback: larger awning windows can feel too open, and incite the need for privacy. 
Double Hung 
Double-hung windows are popular due to their versatile design and the ability to be opened from the top sash as well as the bottom sash. Additionally, they're often available in a wide variety of styles which allow them to be incorporated into multiple types of home interiors. The top-or-bottom opening can give homeowners some options for ventilation, however, they may not insulate as well as casement or single hung windows. 
Bay Windows 
Bay (or Bow) windows are the classically designed windows seen extending off the sides of homes. With a large sill and multiple panes, oriented in a half-circle, bay windows are one of the more complex options to fit into your interior. Durability and insulation will depend on the individual design of your bay window selection, and you should ask your Genesis associate for more information regarding your bay window purchase. These windows are undoubtedly stylish, and installing them in a home can even raise the property value!
For more information about Genesis' vast selection of windows, as well as any of the other home exterior services we provide, visit our website or check out the helpful articles on the Genesis Total Exteriors Blog!