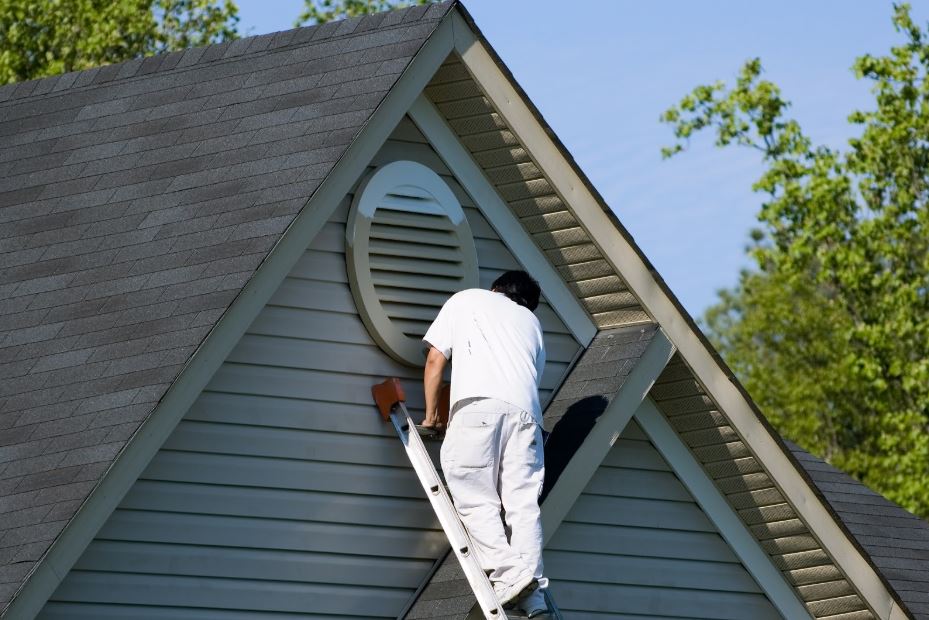 Choosing the Right Exterior Paint Color for Your Home
Whether you're revamping your home for your own enjoyment or preparing to sell, painting the exterior of your home is a main contributor to your home's curb appeal. A new coat of paint looks fresh and makes the property look well-maintained, while also hiding any scuffs or minor external flaws on the siding or other features. Aside from scheduling a time for a crew to come paint your house, you'll also have an important decision to make in terms of what color of paint you wish to use for your home's exterior. The options can certainly be overwhelming, so Genesis Total Exteriors has put together a few tips to help make the selection process easier for you! 
Plan Around Features Which Won't Be Painted 
Static features that will not be renovated or painted (often roof shingles, tiles or stone walkways) will have to match whatever new color scheme you choose. Plan around these features accordingly so that they fit in seamlessly with your home's new presentation. Since features like shingles, tile and stone are often neutral-tones, it shouldn't be difficult to find colors that won't clash with them.
Warm Colors vs. Cool Colors
Take a moment to assess the colors you've picked out on swatches. Are they leaning toward warm (reds, oranges, pinks, peaches, and fuschia), or cool (blues, purples, lavenders, greys, and greens)? Make sure you're not mixing colors from both groups--if you notice you're leaning toward cooler color schemes, be sure that both the base color, accent color, and highlight colors are all either cool colors or neutral tones (remember, neutrals go with anything!). 
Assess Your Home's Style and Age
Just like it's fashion-forward for people to dress in age-appropriate clothing and in accordance to the styles set in certain time periods, the same goes for your home! If your home is a classic cape cod, you may not be able to take as many liberties with the exterior color palette as you would if your home was created in the art deco or modernist style. Aztec style homes and roofs tend to be able to mix warm and cool color schemes, even though that is not typically a good idea--think bright reds and oranges accented with turquoise tiles and terracotta shingles...classic!
Don't Simply Rely on Swatches or Paint Chips
While paint chips and color swatches are generally accurate, depending on the material type of your home's exterior, or the paint manufacturer, you may find that the "true color" isn't an exact match with the paint chip. Worst case scenario: the color you've chosen is completely different than the impression you got from the paint chip and now you have more than a few buckets to return to the store! The solution: buy a small amount of the paint you think you'd like to use and apply it to a very small area. Once dry, compare the color to the paint chip or color swatch you selected. 
For more information on how Genesis Total Exteriors can help you transform your home's exterior, visit our website or check out our blog for regularly updated content.